Atlanta Federal Court Holds that Bona Law Client Sufficiently Alleges Monopoly and Other Antitrust and Competition Claims Against PowerPlan, a Roper Technologies Company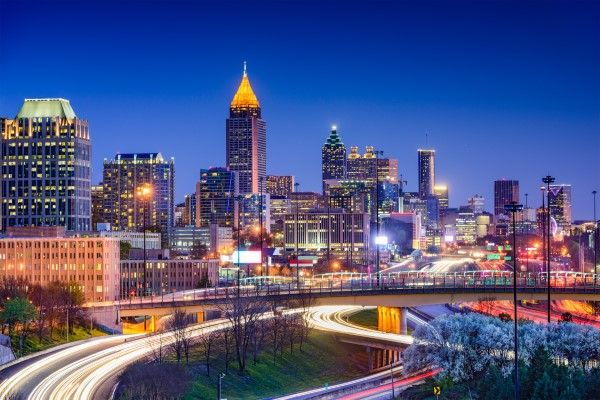 October 8, 2021
On October 1, 2021, a judge in Atlanta federal court denied a motion to dismiss a complaint filed by Bona Law on behalf of its client Lucasys, Inc. alleging several antitrust claims against utility management software giant PowerPlan, Inc. You can read the court's opinion here.
Judge Amy Totenberg of the Northern District of Georgia described the "story alleged in this antitrust case" as "one of David and Goliath," brought by "an up-and-coming, eager-to-innovate competitor." She went on to describe in the 46-page opinion how the complaint made specific and detailed factual allegations to support each and every federal and state law claim that PowerPlan challenged in its motion.
Lucasys' complaint alleges that PowerPlan abused its monopoly in the market for specialized software that helps rate-regulated utilities manage their finance, tax, and accounting operations. According to the complaint, PowerPlan's outdated software is so inadequate that it spawned a secondary market for consultants—including Lucasys—to address fundamental gaps in the software. When Lucasys developed its own software that could automate some of this consulting work, PowerPlan perceived a competitive threat to its monopoly and began threatening its customers who worked with Lucasys in ways that amounted to illegal product tying, exclusive dealing, and refusal to supply.
PowerPlan argued in its motion to dismiss that Lucasys lacked antitrust standing to bring its claims because Lucasys does not offer software that can be fully substituted for PowerPlan's and that, even if it could be fully substituted, PowerPlan's conduct did not harm competition, but rather only a single competitor. The court was unpersuaded by either argument, reasoning that Lucasys was a nascent competitor in the software market and that PowerPlan's exclusionary acts plausibly harmed competition by stymying innovation, reducing choice, decreasing product quality, and raising prices for utility management software. The court also denied PowerPlan's challenges to Lucasys' state law tortious interference claim, rejecting PowerPlan's contention that it was not a stranger to Lucasys' contracts with its customers.
"The court recognized that PowerPlan's abuse of its power in the market harmed both Lucasys and competition," said Jon Cieslak, a Bona Law partner and lead antitrust counsel for Lucasys. "We look forward to proving the allegations of the complaint and, ultimately, to Lucasys' opportunity to bring its innovative solutions to the market unhindered."
Lucays is represented by Jarod Bona, Jon Cieslak, and Aaron Gott of Bona Law PC, and Richard Robbins and Jason Alloy of Robbins Ross Alloy Belinfante Littlefield LLC. The case is Lucasys, Inc. v. PowerPlan, Inc.